Twelve stars
Wood, electric motors, rubber
Motta di Livenza, La castella - 2014
Twelve mechanisms in a random loop stretch to the maximum a rubber band and then release it making it collapse, until the mechanisms collapse.
Deja vù
Performance and environmental installation
Piazza Flaminio, Serravalle, Vittorio Veneto – 2012
I prepared a huge, open air room with forty beds, forty bedside tables and forty table lamps.
I selected some voulenteers who didn't know each others, following determinate features. The voulenteers wearing a pijama have experienced the situation for a night.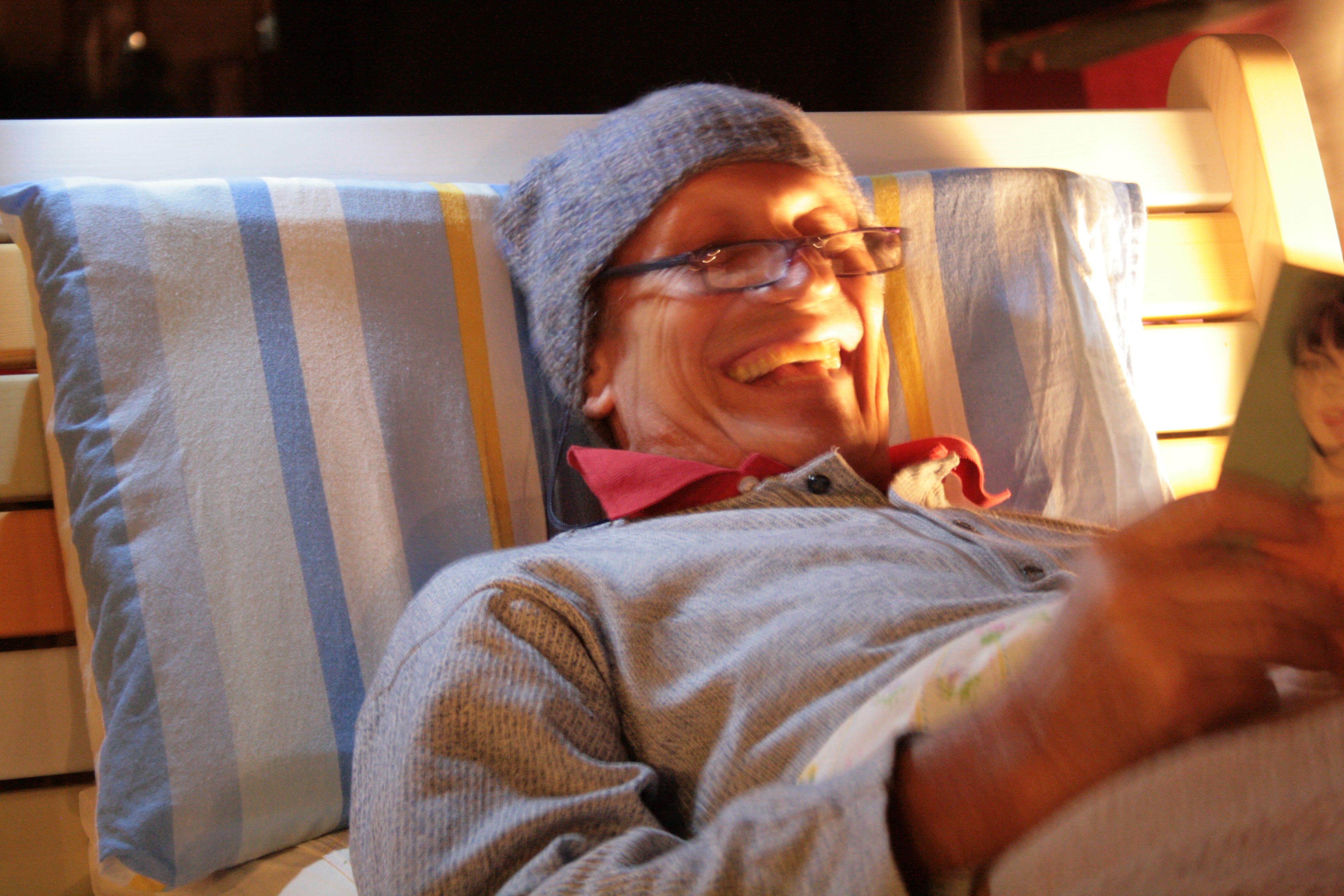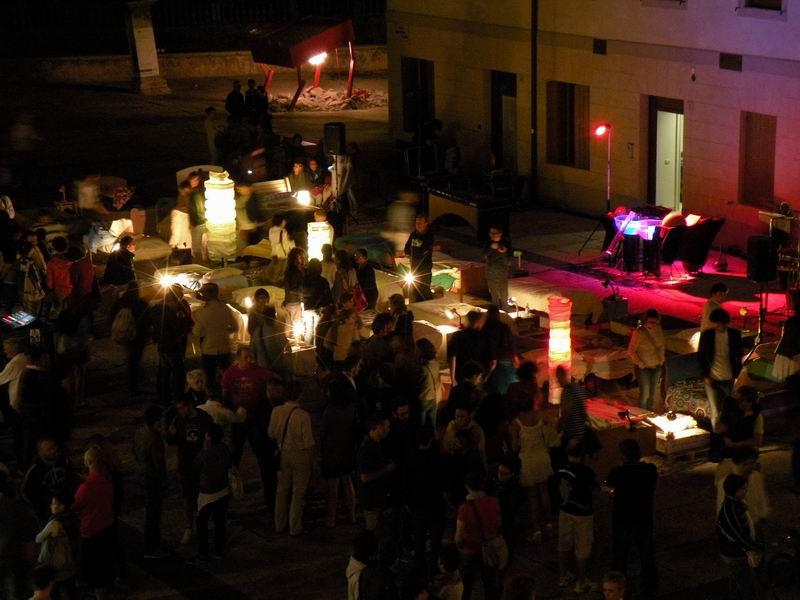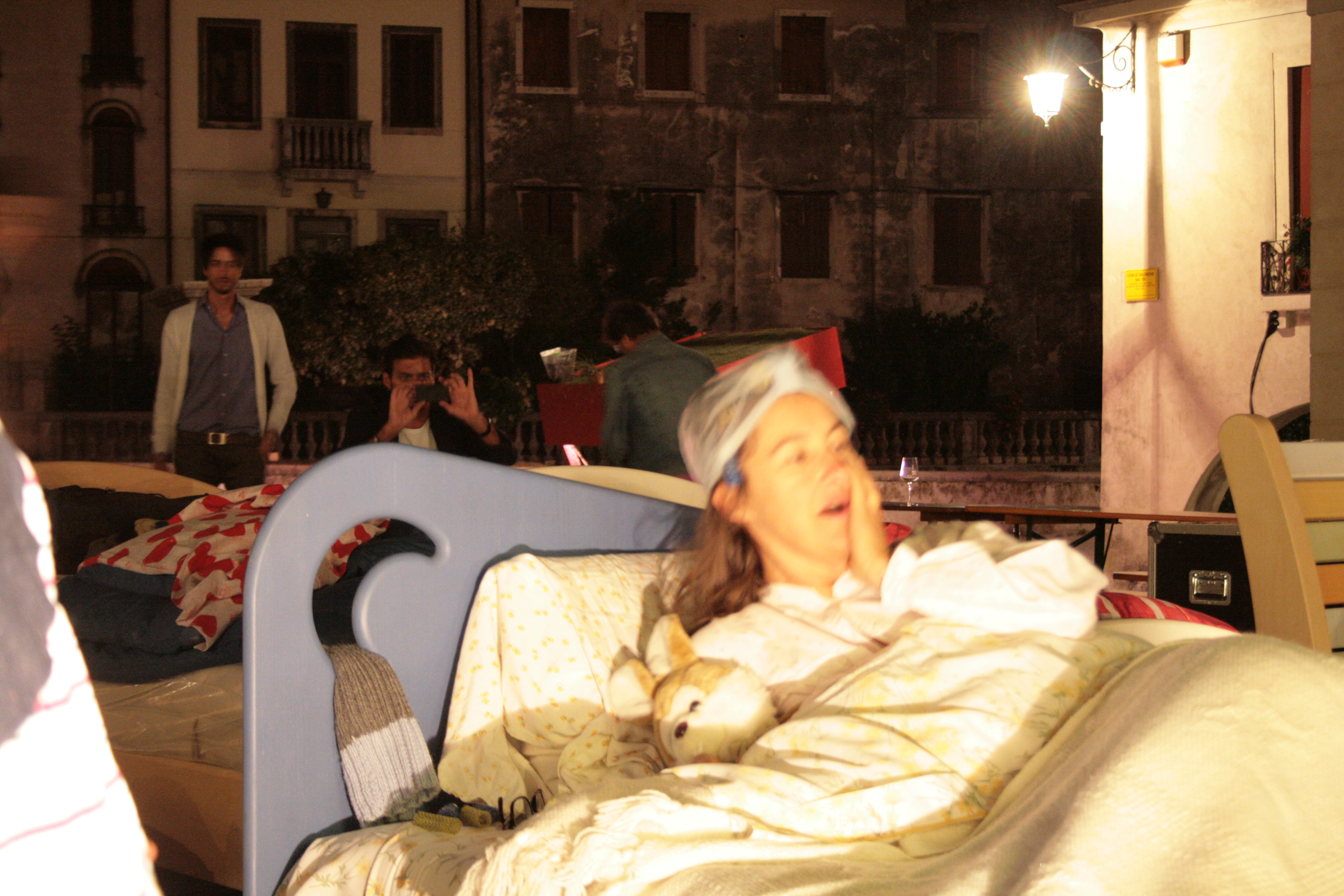 Point
Impossible project of social transformation.
Dolomiti Contemporanee - 2014
A brave position is not contemplate
neither before an imminent disaster,
nor after the awareness of the irreparable
… not even for hypothesis

point.
Zoll/1
Stone, asphalt - action and environmental installation
Verona Reload, S. Pancrazio -2011
Ph.: Nico Covre
I wanted to plow this space once again destined for a public function, thus marking a border, a customs.